Mainstream media deliberately indoctrinates with sympathetic theories about Rohingyas. The editorial writers in newspaper and PIL pugilist compel court for 'Judicial Restraint'. This is just like how we see the moon, the half earth facing side.
India is under the Tsunami of Sympathy for Rohingya. Protesting against them is projected as communal hate for "Muslims". Almost every Op-Ed or news Article will categorically have photos of crying women and children, like one shown here below, which is ideal to gain sympathy along with concocted legal and humanitarian dimensions. The phrase "Rohingya Muslims" is superimposed on "Rohingya Refugee" by Indian media.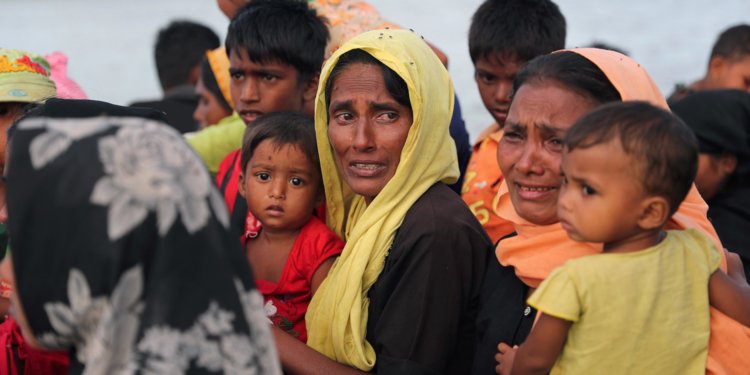 But there is another side to this issue. The citizenship and rights issue faced by Rohingyas in Myanmar were mainly due to colonial inheritance. It is believed by the majority that in June 2012 the rape and murder of a Buddhist woman in Rakhine province by three Muslims reacted to attack a bus which led to the killing of 10 Muslims, this was the ignition stage. Later, by June 10, Myanmar was under state emergency due to "Rakhine State Riots".
Soon after that, the Rohingya issue was on the table for international debates. Buddhist were called terrorist by Time Magazine (After all terror has a religion when it's not Muslim). Al-Jazeera greatly lobbied for Rohingyas showing them as victims and provided regular television space for them. Some Indian journalists are also giving tough competition to Al-Jazeera.
Media completely hides one side called Rohingya Terrorism. Arakan Rohingya Salvation Army (ARSA) which is headed by Ataullah Abu Ammar Jununi, born in Karachi, Pakistan who is trained and grew up in Macca, Saudi Arabia. ARSA is an affiliate of Al Qaeda and is engaged with the same mission of involving the Rohingya in India for militancy, as is the Harkat-ul-Jihad-al Islami Arakan (HUJI-A) in Myanmar, headed by Abdus Qadoos Burmi, a Pakistani National (How obvious!). They have a so-called goal to have a state for Rohingyas.
Most recently a few Months back ARSA had published the Video which threatens to assassin Sheikh Hasina, PM of Bangladesh. On July 11, 2019, Four militants were nabbed by Malaysian special force in anti-terror raids, including 2 Rohingyas who threatened to assassinate Bangladesh PM. Both were Supporter of ARSA.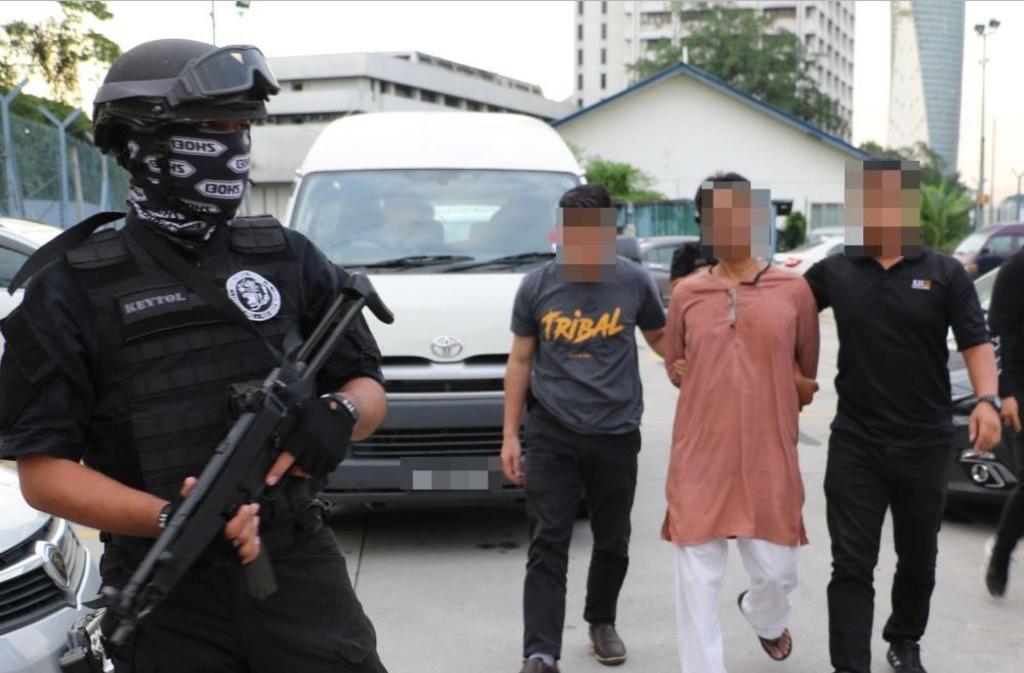 It was all started by Difa-e-Musalman-e-Arakan (Defence of Muslims in Arakan) conference at Pakistan in 2012 in the aftermath of Rakhine (Arakan) State Riots. It was organised by members on Pakistan Army,  LeT, JuD and JeM. Post-conference LeT senior operatives Shahid Mehmood and Nadeem Awan visited Bangladesh to recruit Rohingyas and trained them on Myanmar-Thailand and Myanmar-Bangladesh border.
HUJI-A is the main co-coordinating terror group for all the small and large terror outfit in trying to work in India and elsewhere. Rohingyas have also maintained cordial relations with Pakistan-sponsored terror groups in Kashmir. In 2016 Myanmar news agency reported that, 'Indian intelligence informed them about HUJI-A leader, Burmi was seen with LeT head, Hafiz Syed at a terror training camp in Pakistan. The main aim was to train one of the active Rohingya terror organization, Aqa Mul Mujahideen (AMM) for India, which has been reported many times for recruiting Rohingya and later trained by Pakistani.
While on issues of Hindus of Myanmar who fled to Bangladesh due violence by Rohingyas, in 2018, the Myanmar govt. had said it urged Bangladesh to send back almost 500 Hindu families, but the repatriation has still not happened. Bangladesh govt is threatened by ARSA for not sending Hindus back else they will be persecuted and Thus, Bangladesh excluded them from repatriation. Hindus in Bangladesh are yet to go to their homes in Myanmar.
Bangladesh is probing the role of ISI of Pakistan in Rohingya terrorism, which has also links with the terror outfits in Bangaldesh. Bangladesh minister and general secretary of the ruling Awami League, Obaidul Quader during his visit to India in 2017 said, "We have received intelligence inputs about the ISI's link with the Rohingya militant elements. We are investigating it." Also in 2012, Bangladesh arrested Maulana Shabeer Ahmed, who is handler of Rohingya and worked for JeM. Hence, Rohingyas are refugee plus terror, a combination of burden and threat for Bangladesh too.
Rohingyas also have the plan to destabilize Assam. It was reported that Whatsapp messaged were circulated in Assam to instigate violence, of which one of the message read as, "1 crore 21 lakh Muslims to come out on the roads (of Assam) on November 27 (to stop) harassment of (Bangladeshi) Muslims. If we do not unite in time we will all have to die like in Myanmar. Come with your father and mother onto the roads." though large riots were prevented but still they keep on sharing such messages which lead to the killing of many in Assam between 2017-18 and was widely reported, at that time, as Mob Lynchings. While the reason behind such messages was never investigated by media.
Liberals in India are supporting PIL by Rohingyas in supreme court under Article 21, which provide to life and liberty to all the citizens and foreigners in India. But it is not under the jurisdiction Supreme Court of India to provide Right to life in Myanmar, which I thing they don't get. Also, Liberals forget to mention Article 11, which gives complete and sole authority to Parliament for making provisions with respect to citizenship. Again neither is India signatory to international 'Principle of non-Refoulement' nor the customary international laws of the UN are binding to be followed at the cost of National Security.
So now you have to think, is right to life of Rohingyas more important than that of Indians?